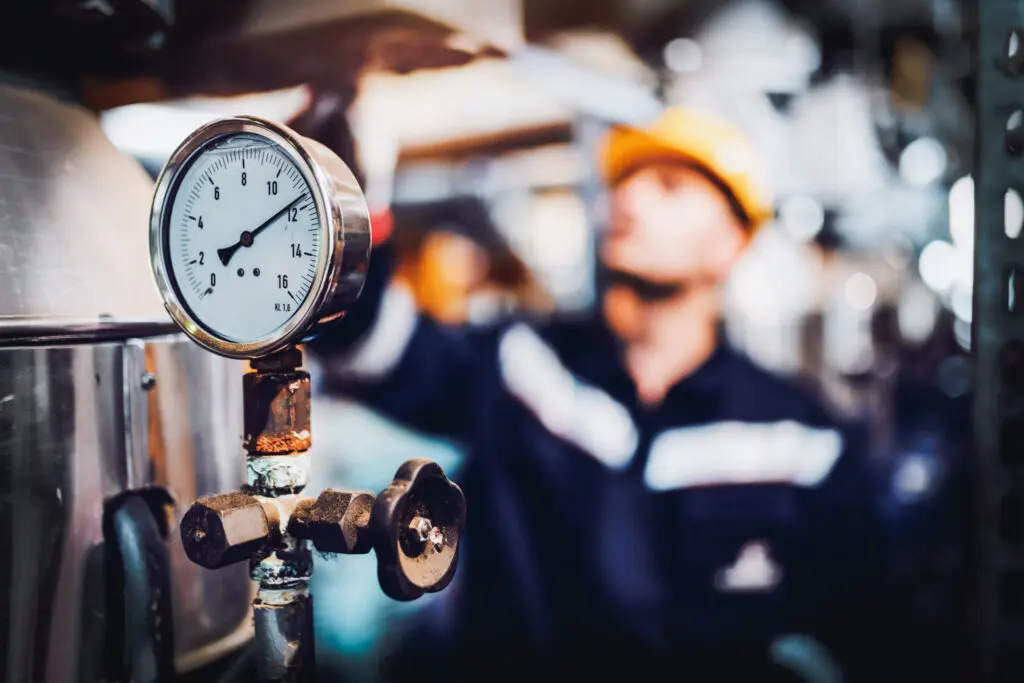 Estimated reading time: 9 minutes
Top 3 Steam Boiler Maintenance Tips
Proper Steam Boiler Maintenance is critical for operations. Steam Boilers and related equipment are rarely the highlighted component of a Central Utility Plant. However, steam boilers are critical to your infrastructure and can be quite costly to repair if they don't get the attention they deserve. Therefore, maintaining your steam boilers is critical for achieving your Key Performance Indicators. This holds true regardless of your specific niche or industry. In this post we share the Top 3 Tips for Maintaining Steam Boilers. Keep Reading for 3 Things you can do to maximize the life and health of your steam boilers and related equipment.
Most staffs these days are overwhelmed and stretched in so many different directions that it can be easy to overlook things that are not "on fire". Little problems that are easily fixed can quickly become large expensive problems that cost you money, time and more. As steam boiler maintenance and repair experts we have seen it all. A little leak or crack or debris seems like no big deal. There are too many other important issues that require immediate attention. But then that little crack or leak or debris turns into a big crack or a giant leak or any number of issues that can cause catastrophic equipment failures and lead to unplanned downtime, emergency overtime, and expensive equipment purchases. We have good news though… Most of these emergencies can be avoided if you follow these 3 critical Steam Boiler Maintenance tips.
Emergencies are expensive and disruptive. No one wants that. That's why we are sharing these tips with you. Check out these 3 tips that will help you get the maximum life out of your industrial steam boilers and related equipment.
Steam Boiler Maintenance Tip #1 :
Keep Strict Adherence to Your Regularly Scheduled Steam Boiler Maintenance Services
Do you adhere to a strict preventative maintenance schedule for your industrial steam boilers? This is by far the most surefire way to prevent costly repairs, extend the life of your equipment, and avoid those pesky unplanned downtimes that can result from letting little problems fester.
What should a preventative maintenance schedule entail? So glad you asked! We would love to tell you… A good preventative maintenance schedule includes monthly equipment checks, quarterly emissions monitoring (if applicable), semi annual tune ups and annual preventative maintenance service. Each of these intervals are explained in further detail below:
Monthly Steam Boiler Equipment / Safety Checks
Monthly Equipment and Safety checks are exactly what they say they are. A technician will come to your site and perform a thorough evaluation of all your equipment for operation and safety.
During a monthly check you can expect the following from your service provider:
Comprehensive Preventative Maintenance Checklist for each piece of equipment;
operational safety checks of all equipment and safety interlocks;
visual inspection of waterside and fireside;
inspection of control panels, wiring for cleanliness and good connections;
wipe down and clean equipment;
observe total system operations for any problems or areas of concern;
provide reports and recommendations with pricing for any repairs or corrective action needed.
This is a broad example of what a monthly equipment/ safety check generally entails. If you want to schedule an assessment to scope out your specific equipment click here.
Quarterly Steam Boiler Service (performed every 3rd month)
Quarterly service includes everything that the monthly service entails plus periodic emissions monitoring as required by your local Air quality district. Some institutions are exempt from this and would not require this additional service. Periodic Emissions monitoring entails periodic monitoring emissions test protocol as per SCAQMD rule 1146 (or other applicable statute) where combustion is analyzed and data logged while burners are running in the automatic modulating AS FOUND condition; The service technician will also generate and provide test reports in PDF format for customer records for SCAQMD (or other governing body) compliance.
Semi-Annual Steam Boiler Service (performed every 6th month)
Perform all the items listed in the monthly and quarterly service, PLUS perform combustion analysis and semiannual tune ups on each boiler. Combustion will be analyzed and adjusted as needed at each fuel profile set point along each fuel curve. Printouts will be provided for customer records.
Annual Steam Boiler Service (performed 12th month of every year)
Perform all of the items listed in the monthly, quarterly, and semiannual services, PLUS complete annual preventative steam boiler maintenance, performed on all equipment;
This annual maintenance service includes but is not limited to the following:
Drain and open waterside of boilers;
Flush, drain, and clean watersides;
Clean out Low water cutoffs and clean water level probes;
Furnish and install new water level gauge glass with gaskets on boilers and tanks;
Furnish and install new gaskets and o-rings;
Open fireside doors and inspect;
Brush and vacuum tubes. Clean debris;
Furnish and install fireside gasket kits on fireside doors,
Perform Hydrostatic pressure test on waterside with fireside doors open for inspection;
Re seal fireside doors and prepare for operation;
Wipe down and clean boiler jacketing for good housekeeping;
Clean and polish electrodes on pilot assembly;
Furnish and install new high-tension ignition cable on electrode;
Test fire burner;
Perform combustion tune up service to ensure proper combustion and emissions at each profile point;
Perform running interlock/ safety limit checkouts for all limits /permissive circuits to verify operation;
Bring boiler up to operating pressure and leave in operation/standby;
Perform additional scope on ancillary equipment as necessary.
These are general broad examples of the various service intervals and scopes that you can and should expect from a service provider. If you want to schedule an assessment to scope out your specific equipment click here.
Steam Boiler Maintenance Tip #2:
Fix Small Problems Promptly
When it comes to maintaining steam boilers, the absolute worst thing you can do is ignore the little things. Little things become big things and big things are going to hit you in your KPIs. At your monthly maintenance visit the service technician will bring any potential issues to your attention. These issues usually seem like a nuisance when they first arise but ignoring them can have disastrous consequences. If you can identify and address potential issues early, you can save yourself a lot of heartache and disruption down the lines. Most issues, if identified early, can be easy to fix and relatively inexpensive. To illustrate this point, please read on for an example.:
Water Softener- Hard Lesson
In this particular instance we identified an issue with a water softener. We recommended the client replace the broken water softener which was estimated to cost less than $2000. Rather than replace the water softener, they decided to wait. Ultimately, they ended up with hard water damage and scale inside the tubes of the boiler. Because of this scale build up, the boiler needed to be completely re-tubed. A few weeks later their other boiler had the same problem. This cost them multiple weeks of lost production capacity, unplanned downtime, and parts and labor for two full boiler re-tubes.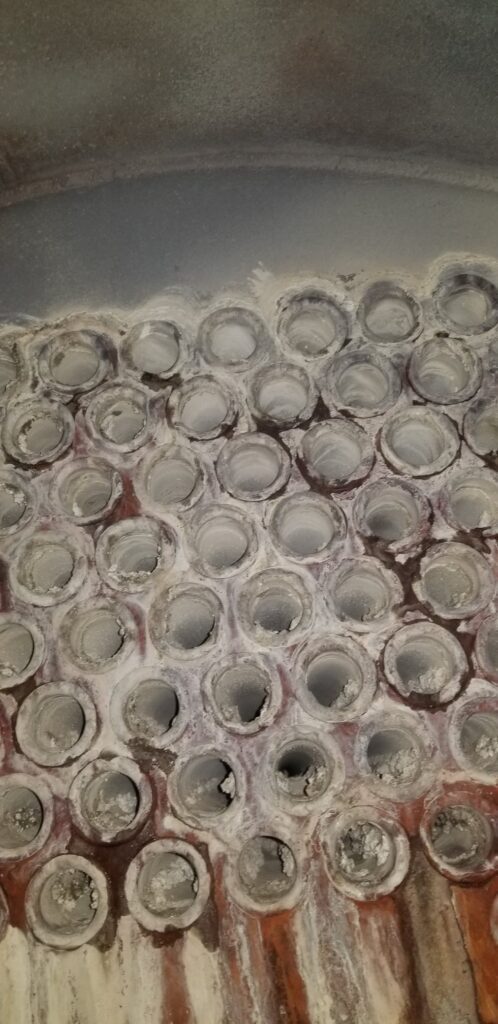 How does a $2,000 fix turn into $150,000 worth of repairs and 3 weeks lost production?
To summarize, replacing the $2,000 water softener would have saved more than $150,000 in parts and labor, nearly one month of unplanned equipment downtime, plus subsequent losses in productivity due to unplanned outages. In this situation, if you step back and look at the big picture replacing the $2,000 water softener is a no brainer. Whenever you get push back, feel free to share this cautionary tale.
At regularly scheduled steam boiler maintenance / preventative maintenance service appointments, your service technician will share a list of potential issues with equipment and recommendations for parts/repair. These recommendations will keep equipment running efficiently and prevent future expensive problems.
Please keep your regularly scheduled maintenance appointments and heed the advice of your service technician. With that being said, you don't need to rely solely on your Service Technician to keep your equipment in shape. In addition, to maintain certainty and efficient operation of your equipment there is one more thing you can do. Catch potential issues at the earliest and least expensive point by implementing Tip #3.
Steam Boiler Maintenance Tip #3:
Daily Equipment Checks
Steam Boiler Maintenance Tip #3 is the easiest to implement immediately. The EASIEST way to catch your problems early is to be always looking at your steam boilers and related equipment. It sounds obvious but if it is not a priority it is easy to overlook. Assign someone on your team to do daily equipment checks. Putting eyes on your equipment daily will head off so many potentially disastrous situations. If something seems amiss, even if its just a little thing- it's better to address it when it seems inconsequential. You don't want to have an unplanned outage or extensive downtime later when a quick visit or replacement part would have easily fixed the problem.
Do you need help putting this one in action? Download this checklist template to use with your team for your daily equipment/safety checks.
Next Steps
Are you interested in setting up a customized plan that works for you? Claim your equipment assessment with a team member here.
Do you have an internal checklist for your daily equipment checks? Click here to download a checklist template that you can use for your team.
These 3 tips will help you avoid many of the costly problems before they arise. How many of these 3 things are you and your team doing? Did you find any areas that you could potentially improve your processes? Did you find this article helpful?… If you found this information valuable, please share it with your colleagues.
Links