Tuning and Repairing Combustion Machines Efficiently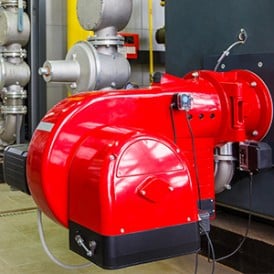 Powerhouse specializes in everything combustion related, large and small.
Whether it be an atmospheric oil heater burner or a forced draft burner on a hot water heater, Powerhouse combustion technicians can tune and repair it.
Have a duct heater on your Co-Gen System? What about an oil fired steam boiler for your vessels' engines? The answer- Powerhouse.
200,000 PPH steam boiler with multiple cell burners? How about a surface combustion premix burner? Powerhouse is factory trained and authorized by more manufacturers than any other single competitor.
We service and sell virtually any piece of equipment that has a flame.