Multi-Industrial Boiler Servicing Takeaways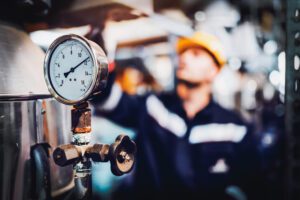 Most staffs these days are overwhelmed and stretched in so many different directions that it can be easy to overlook things that are not "on fire". Little problems that are easily fixed can quickly become large expensive problems that cost you money, time and more. As steam boiler maintenance and repair experts we have seen it all. A little leak or crack or debris seems like no big deal. There are too many other important issues that require immediate attention. But then that little crack or leak or debris turns into a big crack or a giant leak or any number of issues that can cause catastrophic equipment failures and lead to unplanned downtime, emergency overtime, and expensive equipment purchases. We have good news though… Most of these emergencies can be avoided if you follow these 3 critical Steam Boiler Maintenance tips.
Read More
CLIENT TESTIMONIALS
"We have trusted Powerhouse with our Steam Boilers, sanitary steam boilers, DA tanks, heat exchangers, domestic hot water boilers and other mechanical room equipment for more than 10 years. Jay and John have always ensured that we receive prompt service when we need it."
Chief Engineer, for a hospital in Southern California
"I would never trust any other service company with my hospital's mechanical equipment"
Director of Facilities, hospital in Southern California
"The technicians are knowledgeable and professional."
Maintenance Manager, aerospace company in Southern California
"The Powerhouse team has helped me make smart equipment decisions".
Subscribe to our Newsletter
Join our mailing list and never miss an update!