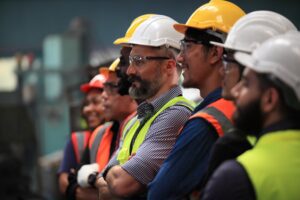 Boiler Service Technicians and Mechanics needed! We are growing. Powerhouse Combustion is hiring. We are always searching for Boiler Service Technicians and Mechanics. Are you mechanically inclined? Or, are you looking for a recession and pandemic proof career? Then, you should check this out! Both entry level and highly skilled applicants are welcome to apply.…
Read More
CLIENT TESTIMONIALS
"We have trusted Powerhouse with our Steam Boilers, sanitary steam boilers, DA tanks, heat exchangers, domestic hot water boilers and other mechanical room equipment for more than 10 years. Jay and John have always ensured that we receive prompt service when we need it."
Chief Engineer, for a hospital in Southern California
"I would never trust any other service company with my hospital's mechanical equipment"
Director of Facilities, hospital in Southern California
"The technicians are knowledgeable and professional."
Maintenance Manager, aerospace company in Southern California
"The Powerhouse team has helped me make smart equipment decisions".
Subscribe to our Newsletter
Join our mailing list and never miss an update!